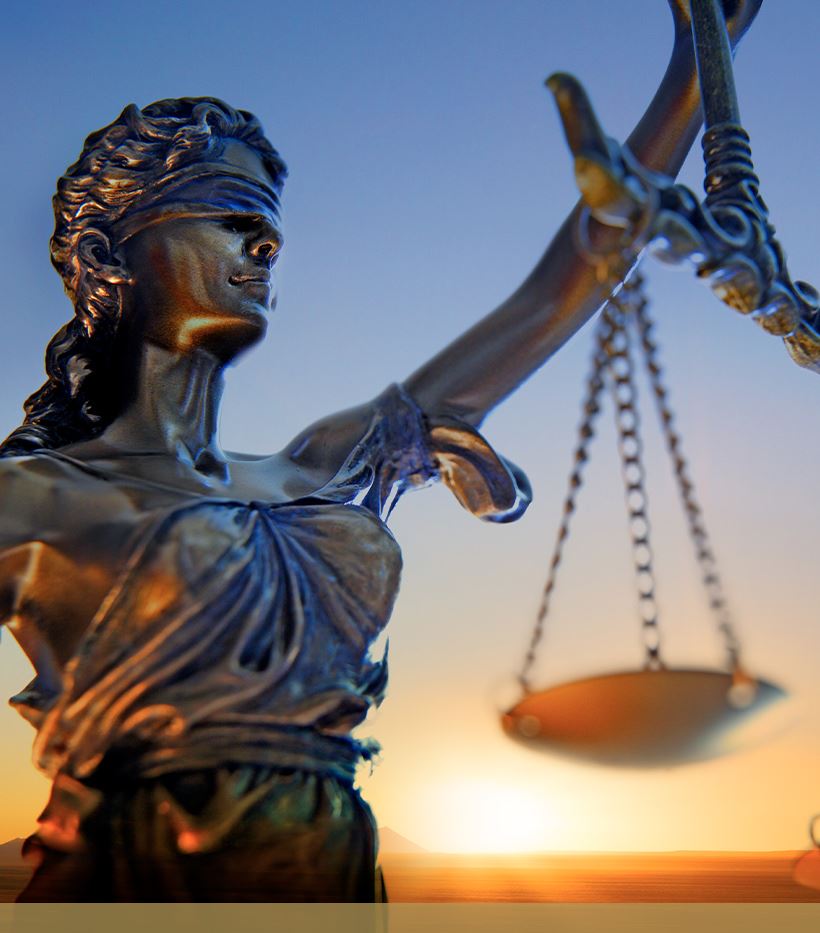 Modesto Criminal Defense & DUI Attorney When the Stakes are High, We're on Your Side Trusted Defense For Complex Criminal Cases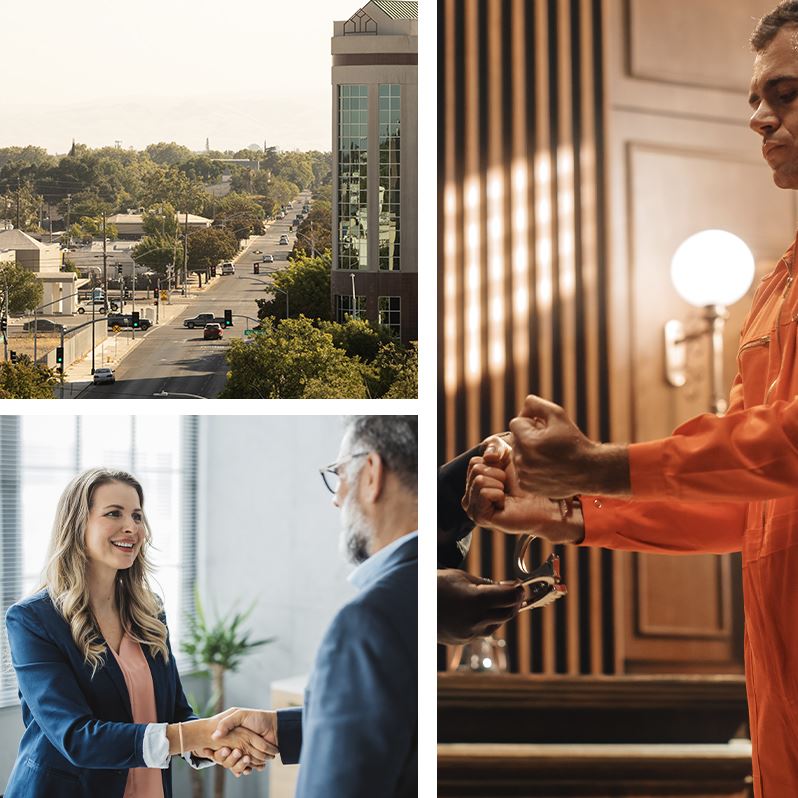 Don't Face the Criminal Justice System Alone
Contact us for a free consultation today: (833) 999-3179
Modesto Criminal Defense Attorney
Fighting for the Accused for Over Two Decades
Being charged with a crime is an overwhelming experience. You are likely worried about what this means for your freedom, your rights, your financial security, your reputation, and your very future. The truth is that all these things are on the line.
If you or someone you love has been arrested on criminal charges, it is absolutely essential that you contact an experienced attorney right away. The prosecution works quickly and will often seek the maximum allowable penalties. This could mean months in jail or years in prison, thousands of dollars in fines, and other serious criminal consequences. At the Law Offices of Richard A. Meyer, we know how to fight back and work to protect your rights, your freedom, and your future.
For more than 21 years, Modesto criminal defense attorney Richard A. Meyer has fought to protect those accused of serious crimes. From criminal and administrative DUI proceedings to felony drug charges, gun charges, and more, our firm has a long track record of success in helping thousands of people from all walks of life defend against all types of criminal charges. We know what strategies work, and we have achieved countless acquittals, case dismissals, and reduced charges for our clients.
To learn how we can help you with your defense, call (833) 999-3179 or contact us online. We offer free and confidential consultations to all new and prospective clients. What Makes Us Different?
Why Clients Choose Us
Offering 100% Free Consults

Get started on your defense with a free consultation today.

Over 20 Years of Experience

Attorney Meyer brings a wealth of knowledge and skill backed by two decades of criminal defense experience.

Aggressive & Compassionate Representation

We fight tirelessly and aggressively for the rights you may not know you have.

Meet with Us Virtually

With virtual consultations, it's easier than ever to get started. HOW WE CAN HELP YOU
Areas of Practice
What to Do If You Are Arrested for DUI
At the Law Offices of Richard A. Meyer, we have dedicated a significant portion of our practice to DUI defense. If you are arrested for driving under the influence of alcohol or drugs (DUI), you must take immediate action to avoid certain penalties. Notably, you have just 10 days to request an administrative hearing to challenge the suspension of your driver's license. If you fail to request a hearing within 10 days of your arrest, your driver's license will be suspended for a period of one year or more (depending on the nature of your arrest/charges).
If you have been arrested for DUI, contact our firm right away. Our team can act immediately on your behalf to help stop the suspension of your driver's license. We can also begin working on a strategy to challenge the prosecution's case against you, such as disputing the results of a breathalyzer or chemical alcohol test, reviewing whether the arresting officer had probable cause to pull you over, and more. Attorney Meyer has extensive experience handling all types of DUI cases, including those involving misdemeanor charges, vehicular manslaughter, multiple DUIs, and everything in between.
About Our Firm

We're here to protect your legal rights and defend your future.

Clients We've Helped

Hear what it's like working with our firm from our clients.

Our Areas of Practice

Our firm is dedicated to criminal defense. See how we can help!

Request a Consultation

The sooner you contact us, the sooner we can help.
See What Our Clients Have to Say
"He puts you at ease about the situation and tells you what to expect."

Richard helped me with my court case. I didn't even have to show up to the hearing, he handled everything for me during a stressful time.

- Terry N.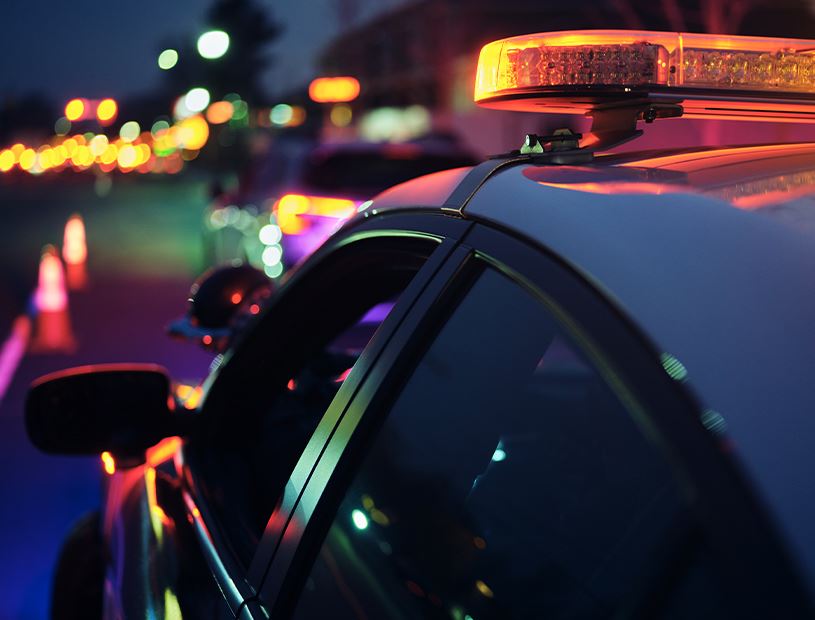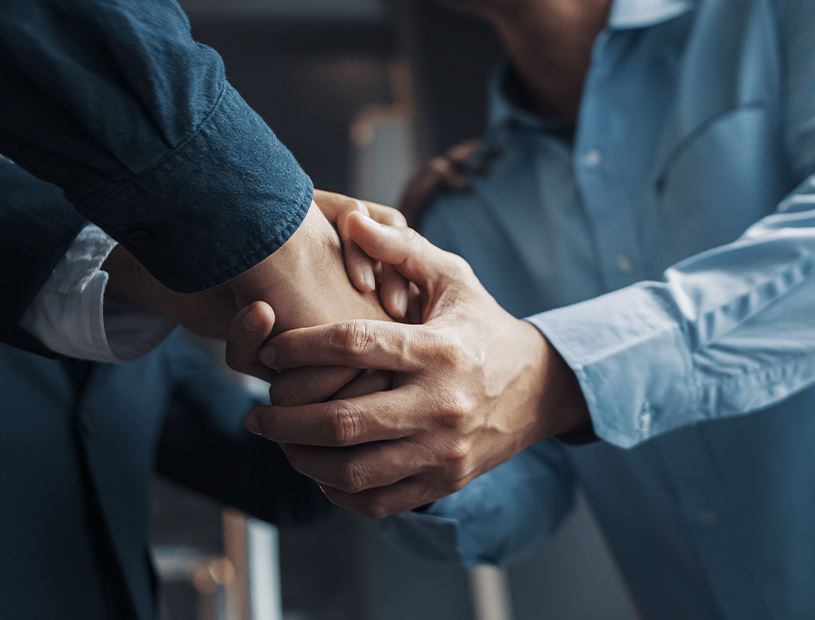 Put a Powerful Legal Team on Your Side
Don't Face the Criminal Justice System Alone
Whether you are under investigation or have already been formally charged with a criminal offense, your future is at stake. Depending on the circumstances, a conviction can result in a lengthy prison sentence, steep fines, and other harsh criminal consequences. You may also face difficulties in obtaining housing, be included in stigmatizing registries, lose your job, and suffer permanent damage to your reputation.
At the Law Offices of Richard A. Meyer, our goal is to help you avoid the devastating impact of a criminal conviction. Our Modesto criminal defense attorney utilizes extensive experience and in-depth knowledge of the criminal justice system to prepare powerful, persuasive cases for his clients. No matter how serious the charges against you may be, our team is ready to fight for you and your rights. Results Matter
A Proven History Of Success
Dismissed 1st DUI

People of the State of California v. RM

Dismissed 2nd DUI

People of the State of California v. MP

Not Guilty 3rd DUI

People v. KS

Not Guilty - 3 Counts 4 Felonies

People v. LH

Dismissed Accessory After the Fact

People of the State of California v. AS

Dismissed Assault

People of the State of California v. DP
Guiding You Through the Legal Process
As your legal team, we will be there to answer your questions and provide the personalized, compassionate guidance you need—every step of the way. Attorney Meyer cares deeply about the people he serves and does everything to make the process as straightforward as possible. He strives to remain consistently accessible; you will even receive his cellphone number so that you can call or text with questions and expect to receive a prompt response.
When you hire the Law Offices of Richard A. Meyer, we will take the time to explain your charges, your rights, and the various legal options available to you. Attorney Meyer makes it his mission to ensure that you are prepared for what comes next, including both the best- and worst-case scenarios, the status of your case, and what you can expect from the legal process. Reach out to our firm today to schedule a completely free and confidential consultation with a Modesto criminal defense attorney you can trust.
FREQUENTLY ASKED QUESTIONS
Have questions? We are here to help.
Do I need a lawyer?

Yes. In a criminal prosecution for a misdemeanor or felony, your liberty and property are in jeopardy. If you have been accused of committing a crime, the importance of having an experienced criminal defense lawyer examine the allegations and evidence against you on your behalf cannot be overstated.  It is critically important to have your case properly and accurately evaluated by an attorney with many years experience so that he or she can provide you with all of the information you need to make sound decisions about your case going forward.

This is especially true in "priorable" offenses, such as DUI and many theft-related crimes. A priorable offense may be used to enhance the punishment for subsequent convictions of a similar nature.

How much do you charge?

The legal fee varies from case to case and is based on factors such as the complexity and type of criminal case you have, the anticipated time needed to prepare the defense, which may include legal motions, issuance of subpoenas, private investigation, and multiple court appearances, etc., as well your input concerning the result that you would like to achieve. Our fees are reasonable and consistent with the California State Bar ethics rules.

Will I have to go to jail?

It depends on what offense you are convicted of and what, if any, criminal history you may have. Many people receiving jail sentences are given the opportunity to participate in one of the sheriff's alternatives to jail programs.  When you are accepted into a jail alternative program, rather than actually surrendering yourself to the jail, you would work for the sheriff, cleaning up in and around the jail or completing other similar tasks during the day and then go home at the end of the day just like a job. Some people are permitted to complete the jail sentence on an electronic monitoring program (ankle bracelet), which means they are confined to their home for the period of time equal to their jail sentence.

Although it varies from county to county, it is usually the sheriff's department that will determine whether or not you qualify for an alternative to jail program. For example, if you are convicted of a violent crime, or one in which you were convicted of fighting with the police or resisting arrest, you will not likely qualify for an alternative to jail program.

In DUI cases, most people get an alternative to jail program. However if you have multiple DUI offenses, this may not be an option.